Fine Jewelry
Over 5000 styles to choose from, and we're always adding more!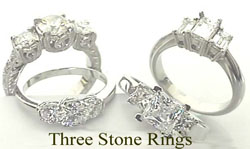 Come see our complete line of:
Rings
Earrings
Necklaces
Pendants
Earring jackets
Bracelets
Charms
The latest fashion and designer trends are available at Stan Paul Jewelers.

Our expert goldsmiths can make any jewelry in:

14k yellow, white, pink or green gold
18k yellow, white, pink or green gold
Platinum
Sterling Silver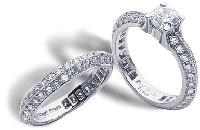 Our mold and model facility can duplicate any drawings, pictures or samples. We'll also cast from molds, waxes and designs.
To request our Tennis Bracelet Catalog, you can e-mail, call, or write us.